Choose software that fits your business.
Accounting, bookkeeping, and ERP software for small, growing and not-so-small business.
Full featured desktop accounting
Up to 10 users
AccountEdge Pro
$399*
(one-time fee - licenses sold separately)
For any small business that buys, tracks and sells items, time, or services and needs full general ledger control and financial reporting. Desktop software for Mac or Windows with cloud collaboration tools.
Banking, Sales, General Ledger
Payroll
Accept credit cards
Time Billing, Inventory, Purchases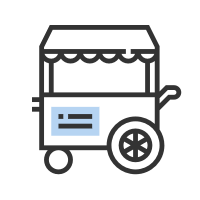 Standard bookkeeping
1 User
AccountEdge Basic
$149*
(one-time fee)
Desktop software for micro-businesses or sole proprietors automating their bookkeeping for the first time. Invoice customers, manage banking and credit cards, and create basic financial statements and reports.
Banking, Sales, General Ledger
Accept credit cards
Need a full ERP solution?
5+ users

Outgrown AccountEdge or QuickBooks? Priority ERP is for larger businesses who are looking for a customizable, powerful ERP solution in the cloud or on-premises. Offers a focused solution for commercial and manufacturing customers across a wide range of industries.
Complete Financials
Fixed Asset Tracking
Budgets
CRM
Project Management
Warehouse Control
MRP for Manufacturing
Human Resource Management
Business Process Management
Production Planning
*AccountEdge Pro: $399 new user pricing, $199 single user upgrade pricing, $299 multi user/Network Edition upgrade pricing. Includes all existing workstation licenses. Network Edition is the name of our AccountEdge Pro for the Mac multi user edition. It is AccountEdge Pro optimized for a network with all the same features and functionality, just a different name to indicate multi-user. If you are a new customer and choose a Mac multi user product, AccountEdge Network Edition will be placed in your cart. For upgrade customers, the checkout process will upgrade your Network Edition. AccountEdge Basic: $149 new user, $99 upgrade.